Order Center (800) 955-8758
(800) 955-7702
Ready Mix Concrete
Washed Sand & Gravel
Mortars & building products
Serving Wisconsin
Mortar Technologies
---
Phone: (877) 599-5090
Mortar Technologies is dedicated to providing custom pre-blended bulk mortars and grouts to complete your job in a timely and cost efficient manner. Whether you have a big job requiring multiple on-site mortar silos and bulk bags, or a job only requiring several small bags, Mortar Technologies friendly staff can help.
We offer:
Custom Colors
Custom Admixtures
Mortar Tower Delivery & Set Up
Mortar Delivery Scheduling
Small Bag Delivery
Full Time Technical Support Staff
In–house Quality Control Lab
Independent Sample Testing to assure appropriate ASTM conformity
Our friendly staff can provide you with the mortar options you need to satisfy your most discerning customer. We offer custom color and admixture formulation, as well as a line of complimentary consumable products the masonry contractor will need on every job. Our facility is also able to produce small bags for the job that requires the easier to handle mortar bags.
Mortar Technologies manufacturing facility is located in Slinger WI, just northwest of Milwaukee. This location provides easy access to the major markets in Wisconsin and Northern Illinois.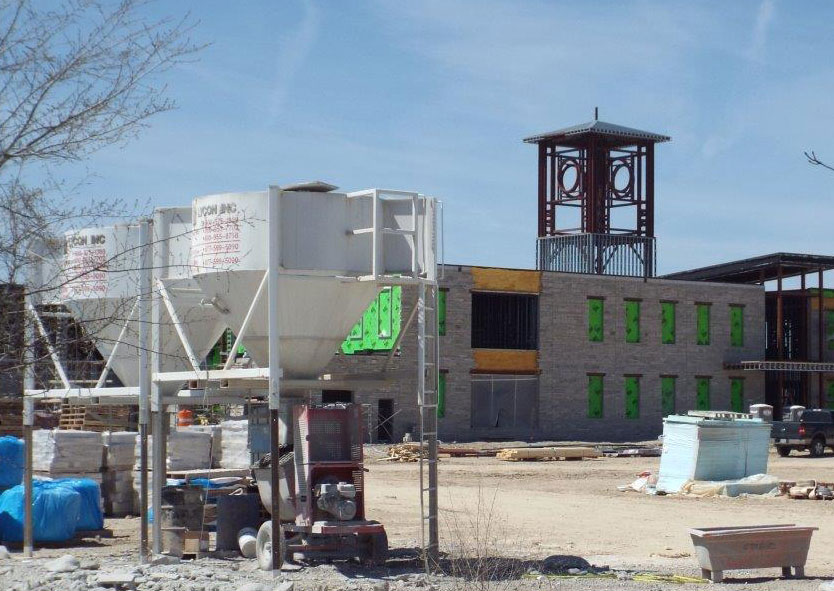 LYCON INC. • 1110 Harding Street • P.O. Box 427 • Janesville, WI 53545